Janna Dickenson
Assistant Teaching Professor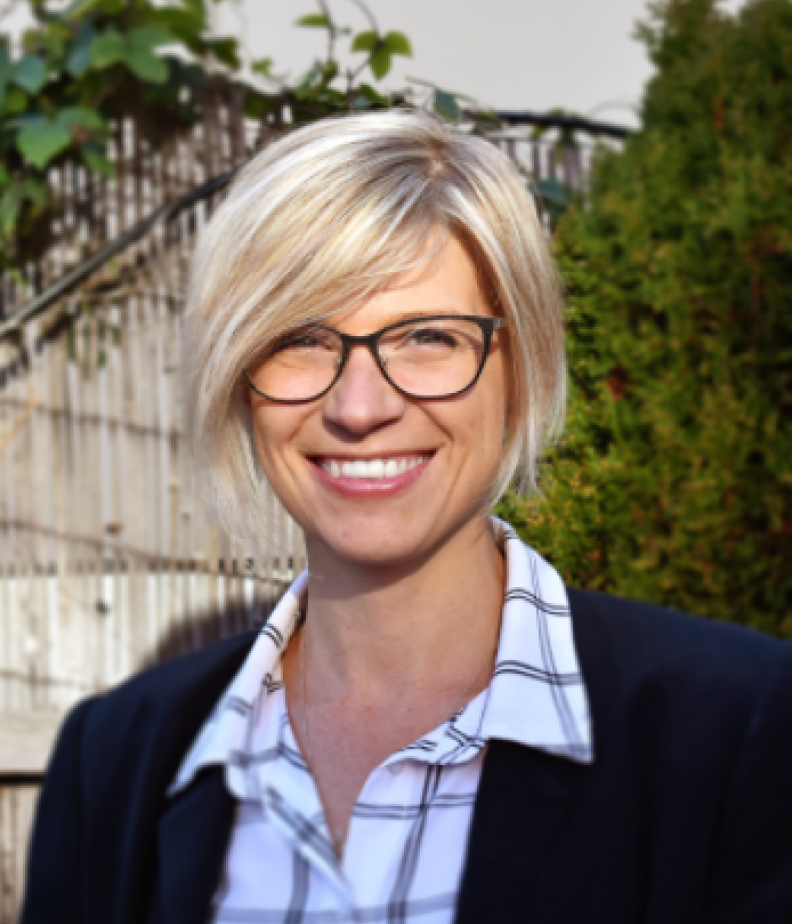 Research Interests
Selected Publications
Research Interests

Dr. Dickenson is a licensed psychologist and received her Ph.D. in clinical psychology from the University of Utah in 2017. Dr. Dickenson's research, advocacy, teaching, and clinical work focus on increasing sexual literacy across people of all sexual orientations and genders, with the aim to enhance population sexual well-being. Clinical and research areas include: sexual wellbeing, sexual orientation and fluidity, sexual desire, arousability, mindfulness, gender (note: this term includes transgender and nonbinary people!), sex (note: this term includes people who are intersex), consent, sexual functioning concerns (desire, arousal, orgasm), and sexual problems (e.g., out of control sexual behavior).

Dr. Dickenson does not currently accept graduate students.

Visit Dr. Dickenson's personal website to learn more about sexual wellbeing.
Selected Publications
Dickenson, J. A., Diamond, L., King, J. B., Jenson, K., & Anderson, J. S. (2020). Understanding heterosexual women's erotic flexibility: the role of attention in sexual evaluations and neural responses to sexual stimuli.

Social Cognitive and Affective Neuroscience, 15

(4), 447–465,

https://doi.org/10.1093/scan/nsaa058 (PDF)
Diamond, L. M., Alley, J., Dickenson, J., & Blair, K. (2019) Who Counts as Sexually Fluid? Comparing Four Different Types of Sexual Fluidity in Women.

Archives of Sexual Behavior, 49

, 2389–2403. https://doi.org/10.1007/s10508-019-01565-1 (PDF)
Dickenson, J., Berkman, E. T., Arch, J., & Lieberman, M. D. (2013). Neural correlates of focused attention during a brief mindfulness induction.

Social cognitive and affective neuroscience, 8

(1), 40–47.

https://doi.org/10.1093/scan/nss030 (PDF)
Dickenson, J. A., & Huebner, D. M. (2016). The Relationship Between Sexual Activity and Depressive Symptoms in Lesbian, Gay, and Bisexual Youth: Effects of Gender and Family Support.

Archives of Sexual behavior, 45

(3), 671–681.

https://doi.org/10.1007/s10508-015-0571-8 (PDF)
Dickenson, J. A., Alley, J., & Diamond, L. M. (2019). Subjective and oxytocinergic responses to mindfulness are associated with subjective and oxytocinergic responses to sexual arousal.

Frontiers in Psychology

,

10

, 1101.

https://doi.org/10.3389/fpsyg.2019.01101

 (PDF)
Dickenson, J. A., Gleason, N., Coleman, E., & Miner, M. H. (2018). Prevalence of Distress Associated With Difficulty Controlling Sexual Urges, Feelings, and Behaviors in the United States.

JAMA network open, 1

(7), e184468.

https://doi.org/10.1001/jamanetworkopen.2018.4468
Updated October 2020