Co-Curricular Record Certification in Career Development in Psychology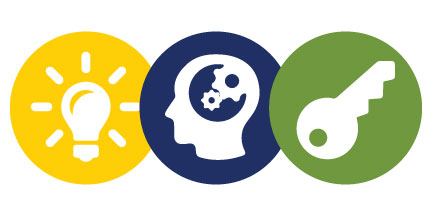 The Psychology Department is thrilled to announce a Co-Curricular Record Certification in Career Development in Psychology.  This opportunity allows students to explore a variety of career-related topics through participation in our various activities.  This certification will appear on a student's Co-Curricular Record, which students can choose to send along to companies or graduate schoools, along with their transcript.
To earn this certification, students must complete the following tasks:
Register online for the CCR Certification in Career Development in Psychology
Participate in 5 psychology career-related workshops throughout the year
Participate in the Careers in Mind symposium
Plan for and participate in an informational interview with someone in a psychology-related career
Write a 2-page reflection paper, submitted to the Psychology Advising Office for verification
The Co-Curricular Record, or the CCR, is an official document sent with your transcript which hilights your involvement in activities outside the classroom.  Activities included on the CCR must meet specific guidelines set forth by the university and CCR-certified students demonstrate their mastery of a set of core competencies valuable to future pursuits. 
For more information about the CCR and the certification process, please see the CCR website.
The first step in getting certified is to
register in our database
.  Students who register will receive special invitation e-mails to CCR-certified events, reminders and tips for career exploration, and priority registration for Careers in Mind!
Attend 5 or more CCR-Certified Psychology Career Related workshops (from our list) and record your attendance with the Psychology Advising staff or the Psi Chi officers. CCR-Certified workshops include:
Alumni 101 workshops

January 30, 2019 - Networking: a Critical Skill for Your Search
February 13, 2019 - Interviewing: What's it Really Like?
February 27, 2019 - Psychology Majors in Other Fields
Spring workshops to be announced in April 2019

Career-related Psi Chi workshops

Fall 2018

November 1, 2018 - Superhero Therapy Workshop
November 8, 2018 - CV Workshop
November 15, 2018 - Music Therapy Workshop
November 29, 2018 - Therapy Career Panel

Winter 2019 (dates subject to change)

January 31, 2019 - GRE Workshop
February 21, 2019 - Academic Careers in Psychology Panel
February 28, 2019 - Art Therapy Workshop
March 7, 2019 - Psychology Careers Panel

Spring 2019 (dates to be announced)

Additional workshops put on by the Psychology Department which include the CCR certification seal on their flyers

February 15, 2019 - Experiential Learning with the Academic Internship Program
February 27, 2019 - The Ins and Outs of Graduate School
In order to earn a CCR Certification in Career Development in Psychology, all students should plan to participate in Careers in Mind, a free afternoon-long symposium held on campus during Spring quarter.  To find out more information, please visit our Careers in Mind page.
As part of the CCR Certification in Career Development in Psychology, all students are required to participate in an informational interview with someone in a field of their interest.
Informational Interviewing Tips and Tricks:
DO approach potential interviewees politely and explain what you want from the interview.
DON'T expect that every potential interviewee will have availability or interest in participating in the informational interview.
DO your research about your interviewee, how to pronounce their name, and where they work.
DON'T forget that they are busy working professionals.
DO prepare some questions for your interviewee about their experience, their day-to-day job responsibilities, their schooling, their recommendations for a portfolio, etc.
DON'T expect that you'll come up with questions in the moment.
DO confirm your meeting time and location a few days in advance.
DON'T let your interviewee wonder whether you're going to show up, since they haven't heard from you since your initial e-mail.
DO dress professionally for your meeting.
DON'T show up late for the meeting.
DO respect your interviewee's time.
DON'T forget to thank them for meeting with you.
It is recommended that you consider scheduling to meet for an informational interview in person, but you may wish to consider the use of the Alumni Advisor Network.
To complete your CCR Certification in Career Development in Psychology, you are asked to write a two-page reflection paper about your experience.  At least one page should focus on the informational interview that you participated in, and include the name of the interviewee and the date of the interview. 
This paper will be turned in to the Psychology Advising Office.  If you wish to be CCR-certified for Spring quarter, please turn your paper in to the office by Thursday of 10th week of Spring quarter at 3 pm.