Alumni 101 Workshop Series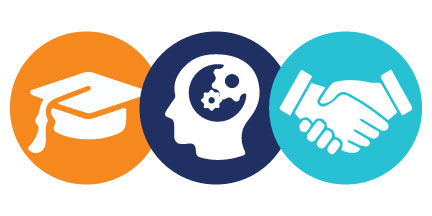 In partnership with the UC San Diego Alumni Association, the Psychology Department is proud to present the Alumni 101 Workshop Series, which gives students the opportunity to learn from alumni about career-related topics such as interviewing, networking, failure in the workplace, and more. 
"Alumni 101: Classes to Career" workshops for psychology students are an opportunity to hear from and talk with UC San Diego alumni and career experts about topics that address life after classes. Alumni share their career experiences with insights about "I wish I knew then what I know now" on a variety of topics including networking, interviewing, internships, career path options, overcoming obstacles, and more.

All Alumni 101 workshops will count toward a CCR Certification in Career Development in Psychology.
Winter Workshops
Networking: A Critical Skill for Your Career Search

January 30th, 5:30-7:00 pm (Mandler 3545)
Meet alumni and learn from their experiences and methods about why networking is important, how to effectively network, and how your UC San Diego alumni network can be leveraged to help you in your career.

Interviewing: What's it Really Like?

February 13, 5:30-7:00 pm (Mandler 3545)
UC San Diego alumni whose responsibilities include interviewing and hiring new talent share their approach to selecting candidates, priorities in choosing the right individuals, and the realities of the web vs. human contact in the interviewing process.

Psychology Majors in Other Fields

February 27, 5:30-7:00 pm (Mandler 3545)
Not all psychology majors work in positions where "Psychology" is part of their job title.  Meet psych major alumni and hear about the diverse career paths they have taken and how the psych degree contributed.
Spring Workshops
Topics and dates to be announced during April 2019
Register for Alumni 101 Workshops!