Careers in Mind
Psychology Career Symposium
May 18th, 2019, UC San Diego Career Center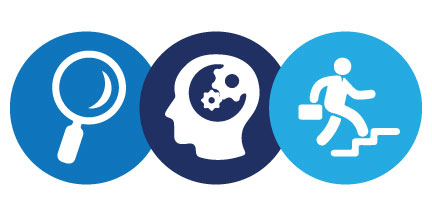 Mark your calendar for the Psychology Department's annual Career Symposium, Careers in Mind!  Meet Psychology alums and community members working in fields relevant to you!  Hear their stories, get advice, ask questions, and network!
Careers in Mind 2019 Schedule of Events
12:30 pm - Check-in
1:00 pm - Welcome
Immediately following a short welcome - Panel 1 / Breakout 1 / Small Group Discussions
2:00 pm - Panel 2 / Breakout 2 / Small Group Discussions
3:00 pm - Panel 3 / Breakout 3 / Small Group Discussions
4:00 pm - Panel 4 / Breakout 4 / Small Group Discussions
5:00 pm - Networking Mixer
Anticipated panels include: Counseling & Clinical Psychology Careers, Working with Children, Exploring Business Psychology, and Psychology and Beyond
Anticipated breakout sessions may include: Networking, Translating Transferable Skills, Grad School 101, Psychology and Healthcare Careers
General registration begins on April 8th. 
At registration, students will be asked to provide preferences for panels, breakout sessions, and small group discussions.  Students will receive their individual schedule for the day at check-in.
If you are a UC San Diego Psychology alum interested in sharing your expertise with our students, please contact us at psycadvising@ucsd.edu to discuss participating in this year's event!
Careers in Mind 2018 was a great success and we're so proud of what we accomplished in our first year!
Click here to see last year's schedule, speakers, and videos.