***This is the 2020 Careers in Mind Symposium page.  To return to our main Careers in Mind page, please click here.***
Careers in Mind 2020
Psychology Career Symposium
Careers in Mind 2020 was a self-paced virtual symposium with webinars and opportunities to chat with panelists throughout the month of May.
Interested students can add themselves to the Google classroom by clicking on Add > Join Class and entering in the code cpag2v3.  Please note that you must be signed in to your UC San Diego Google account in order to register.
Students are welcome to participate in as much or as little of the virtual symposium as they wish; those wishing to earn the CCR Certification in Exploring Psychology Careers are expected to complete at least 5 hours of content by the end of 10th week of Spring quarter.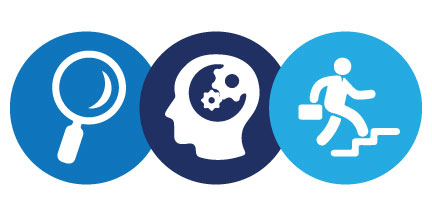 Careers in Mind 2020 Schedule
Finding a Path in Uncertain Times

featuring Dr. David Barner
May 7, 2020 (2:30 pm)

Business Psychology Panel

featuring alumni working in Human Resources, Operations Management, Statistical Analysis, Mergers and Acquisitions, and User Experience Design
May 14, 2020 (4:00 pm)

Recent Graduates Panel

featuring recent graduates discussing their experience during their first years after graduation
May 22, 2020 (10:00 am)

Clinical Psychology Panel

featuring alumni and community members with PhD and PsyD degrees working in private practice and hospital settings, including two authors
May 22, 2020 (2:00 pm)

Psychology and Beyond Panel

featuring alumni in a diverse set of careers, including Sports Psychologist, School Psychologist, District Attorney, Tourism Director, and Mental Coaching
May 23, 2020 (10:00 am)

Counseling Psychology Panel

featuring alumni with Counseling degrees and certifications (PsyD, LCSW, LPCC) working directly with patients
May 30, 2020 (12:00 pm)
Additional conversations with panelists may be scheduled.
If you are a UC San Diego Psychology alum interested in sharing your expertise with our students, please contact us at
ug-advisor-psyc-g@ucsd.edu
to discuss participating in this year's event!